A simple furnace cleaning cost $70 to $100, while a full cleaning costs $150 to $300. Cleaning an oil furnace costs between $100 and $200 on average. Total maintenance expenses are determined by the state of the furnace, the kind of fuel used, and the period since the previous service.
The average cost of cleaning an oil furnace;
Cleaning an oil furnace costs between $100 and $200 on average. A thorough oil furnace cleaning normally involves an examination, system tune-up, filter replacement, and cleaning of the system's major components.
Additional expenses might include:
On average, chimney furnace cleaning cost $150 to $250. Oil furnaces emit more ash and soot than other forms of fuel.
The cost of replacing an oil tank ranges from $1,000 to $6,200, depending on the size and location of the tank. Most oil tanks endure 15 to 25 years before they need to be replaced.
Cleaning blocked subterranean oil pipes costs between $200 and $1,000 on average.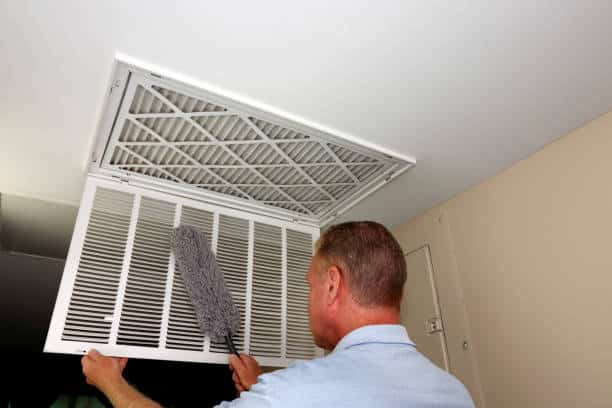 Factors influencing furnace cleaning and servicing costs
The following are price variables for furnace cleaning services:
Basic diagnostic checks with basic cleaning are less expensive than cleaning the whole furnace interior and its connections.
Furnace type and size – larger units require more time to clean. Oil furnaces require more cleaning than gas or electric heaters.
Savings – Heating firms may provide discounts when cleaning is combined with repairs, servicing several units, or performing other HVAC maintenance.
Labor expenses rise for units in difficult-to-access attics and crawlspaces.
Season – Furnace businesses may give discounts throughout the spring and summer months.
HVAC professionals charge $75 to $150 per hour, depending on location.
Warranty – Warranty units receive free part replacements but not labour.
Repairs are usually not included in furnace cleaning services.
Cleaning is frequently included in yearly maintenance service programs.
Condition – Old furnaces require extra cleaning and maintenance on a regular basis.
Cost of furnace cleaning and inspection
A furnace inspection check will cost between $130 and $200 and will include basic surface cleaning.
Additional thorough cleaning and inspection fees may apply.
Deep furnace cleaning costs between $70 and $300.
The cost of replacing an air filter is between $100 and $175.
A furnace tune-up costs between $70 and $200.
The examination of the furnace alone costs between $70 and $130.
Furnace repair costs between $100 and $600.
Air duct cleaning costs between $300 and $700.
Annual maintenance service plans range from $150 and $500 for a comprehensive package that includes cleaning, inspections, general repairs, and priority reservations.
Signs that your furnace needs to be cleaned
The following are indications that your furnace needs to be cleaned:
Indoor temperature fluctuations
The thermostat is not responding
Uneven circulation across the house
The pilot flame becomes yellow or orange.
Strange furnace odors with a sudden rise in dust
Increases in energy bills
Furnace sounds that are unusually loud
Water or mold in the air ducts
System shutdowns that are frequent and sudden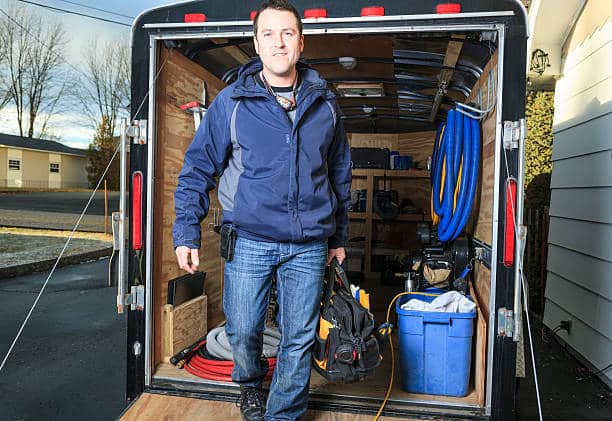 Frequently Asked Questions
Is furnace cleaning required and worthwhile?
Annual furnace cleaning is required to keep energy efficiency, warranty coverage, and air quality high. Cleaning is also necessary to avoid costly repairs and to improve the lifespan of the device.
Causes of a lack of furnace maintenance include:
Furnace failures that occur unexpectedly
Utility costs that are more costly
Frequent furnace component replacement
Carbon monoxide leaks that go unnoticed pose a health concern.
How frequently should your furnace be cleaned?
A skilled HVAC firm should clean your furnace every 1 to 2 years. A furnace that is more than ten years old requires regular inspections and cleaning.
How long does cleaning a furnace take?
Cleaning a furnace professionally takes 1 to 3 hours, depending on the unit's size, system type, and condition. On average, changing furnace air filters takes 5 to 10 minutes.
How much does it cost to get a boiler cleaned?
On average, cleaning a boiler costs $150 to $350, depending on its size, fuel type, and accessibility. An examination of a boiler costs between $70 and $125 and often includes basic surface cleaning.
Can you clean your own furnace?
A permanent furnace filter may be cleaned by yourself. Disposable filters, on the other hand, must be replaced every 2 to 3 months. Any other furnace cleaning requires expert servicing once a year to keep the guarantee valid.
Locating and employing a furnace cleaner
When hiring a furnace repair provider, follow this checklist:
Compare at least three quotations from reputable cleaners.
Choose firms that meet the following license requirements:
American Society of Heating, Refrigeration, and Air-Conditioning Engineers North American Technician Excellence (NATE) (ASHRAE)
Air Duct Cleaners Association of America (NADCA)
License for mechanical contractors
Choose service providers who are licensed, insured, and bonded.
Examine their reviews on Home Guide and Google.
Check that all labor and equipment expenses are included in the bids.
Never pay in full in advance.
Be wary of low-cost proposals for poor-quality cleaning or hidden surcharges